Health Care Proxy Vs Power Of Attorney
What is a healthcare proxy? Explained by a power of attorney lawyer in New York.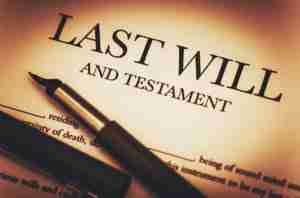 What is a Health Care Proxy?
Understanding health care proxy vs power of attorney is important.
In New York, a health care proxy is a legal document appointing another person (the agent) power over your health care decisions. Most choose appoint a family member or trusted friend and this person makes decisions about health care if someone loses his or her ability to make these decisions on their own. For example, if you were to be injured in a car crash and be in a coma, your health care proxy would have the legal authority to speak to the doctor and make decisions about your care. It's important for anyone over the age of 18 to appoint a health care agent. This person is responsible for carrying out your wishes, so it's important to consider your beliefs and discuss these with your health care proxy. It's also a good idea to discuss your wishes with your primary health care providers, so he or she can provide information and guidance appropriate to your situation. Make sure you can differentiate health care proxy vs power of attorney.
Permanent & Temporary Power of Attorney Agents
Your health care agent could be responsible for decision making on your behalf on a temporary or permanent basis. Temporary decisions are made during a limited time period in which you are unable to make a decision for yourself. For instance, if a decision must be made while you are undergoing surgery, your health care agent would make that decision. Once you regain consciousness, the agent loses his or her authority over your health care decisions.
If an incident leaves you permanently incapacitated, your health care agent would be granted permanent authority to act. In addition to unconsciousness, this would also apply to a person living in a persistent vegetative state, being unable to communicate, or suffering from senility or dementia – situations in which you are conscious, but not capable of making decisions about your health care.
When you appoint a health care agent, you have the right to give that person as much or as little authority as you choose. You can provide specific instructions or leave judgement in his or hands as it relates to certain scenarios. Doctors and all medical staff must follow your agent's directions as if they were your own, so make sure you trust this person to act as an advocate on your behalf. Together with a Living Will, your health care agent can make decisions that are in your best interest and for your benefit.
What If I Haven't Signed A Health Care Proxy?
"… allows family members or a close friend (if there are no family members) to act as a "surrogate" or representative of the patient to make health care decisions, including withholding or withdrawing of life-sustaining treatment, for a patient who loses the ability to make those decisions when the patient has not signed a health care proxy. The law includes extensive rules and procedures to protect the patient."
We Can Help You Understand Health Care Proxy Vs Power Of Attorney
If you having difficulty understanding the difference between the legal aspects of Health Care Proxy and Power of Attorney, we can help clear everything up. Contact us here or below on this page's contact form.
Elan Wurtzel
Attorney At Law
527 Old Country Rd.
Plainview, New York 11803
Phone: 516-822-7866
Fax: 516-822-7889
Quality representation you need ... Respect, compassion, and attention you deserve.