Featured Personal Injury Articles
Call 516-822-7866Case Summary Our firm represented a 50-year-old man who was involved in a devastating rear-end auto accident. Our client suffered from pre-existing back and neck injuries and had undergone prior surgeries. Despite the challenges posed by these...
read more
Personal Injury Attorney Blog Articles
If you have ever watched a legal drama, you have seen the last-minute bombshell with the opposing attorney objects, the people screaming and the judge pounding the gavel. This is Hollywood in action showing discovery methods in law. In reality, for the most part,...
read more
Most people think about a car accident on the street. But car accidents can happen nearly anywhere, including in a private driveway. While the crash may have been truly accidental, the next step is to figure out what comes next. A 2001...
read more
Construction work is one of the most dangerous occupations in New York. Many laws and regulations exist to protect workers because of the inherent hazards and serious risks of injury to construction workers. Recently, we handled a construction worker's case and won a...
read more
It's a common phrase used in crime shows, news articles, and other media. If you find yourself in any type of litigation, you must pay attention to what it means and get in touch with a lawyer ASAP. Whether you're involved in a civil case,...
read more
A slip and fall accident is at best, embarrassing, and at worst, debilitating. Falling is one of the top reasons people visit emergency rooms, and one of the leading causes of injury on job sites. Slipping and falling anywhere leads to...
read more
It seems like it would be a pretty easy question to answer, but it can get quite complicated. The answer depends on where you are. New York State law requires property owners to maintain their property in a reasonably safe condition. If someone is injured because the...
read more
Other Practice Area Articles
Reposted from Attitude Financial Advisors – by Bryan Trugman, CFPⓇ Before you commit to spending the rest of your life with someone, both of you need to get financially naked and lay the cards on the table. You may already see where I'm going; I am an advocate for...
read more
There are ways to winterize your car, so you're prepared when freezing weather and winter conditions present unwelcome driving conditions.Top Ten Tips for Winter Driving:   1. Always keep at least a half tank of gas in your car, especially when going long distance. ...
read more
New York Coronavirus Concerns 3/17/2020 I hope this finds you safe and healthy. As you know, the spread of Coronavirus in New York and across the country has raised challenges for all New Yorkers, including my office and the New York Court System. With everyone's...
read more
There are no shortage of concerns that come with being the parent of a college-aged teen. The concerns only continue to grow if your child is away at college during the school year. When your child is home on a break from school, you may breathe easier having them...
read more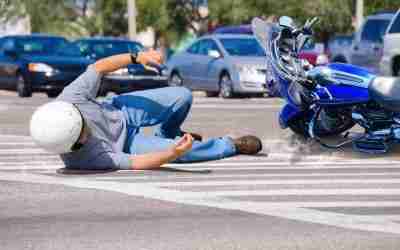 The Importance of a Motorcycle Accident Lawyer With Expert Experience A motorcycle is a great option when it comes to automotive transportation. It allows you to get from point A to point B while allowing more intimate enjoyment of your surroundings. Unfortunately,...
read more
Schools Open The start of the school year is an exciting time for the kids. They get to see their friends that they have not seen all summer. They get to relive all of the fun times by telling the stories of summer camp, baseball, the beach, and their accomplishments...
read more
Child Safety Seat Laws Safety Laws in New York A 2020 research article published by the National Conference of State Legislature reveals that car crashes are the leading cause of death for people between 0 – 25 years.  Between 2010 and 2014 (the last year's...
read more
At some point, while learning to drive, you realize you are rolling around in a machine that weighs in at more than a ton. This is a serious realization. You start to understand that if you are not careful, you could hurt someone. It is something that you are told...
read more
There is a saying that goes, "it is a bad workman who blames his tools." The meaning of the phrase is obvious. If you didn't do the best you could do, you should not give the excuse that the tools, things, or people around you are to blame. Ultimately if you are...
read more
Elan Wurtzel
Personal Injury Attorney
527 Old Country Rd.
Plainview, New York 11803
Phone: (516) 822-7866
Fax: (516) 822-7889
Quality representation you need ... Respect, compassion, and attention you deserve.