Long Island Personal Injury Lawyer
Result-oriented Legal Representation For Your Personal Injury Accident
Free Consultation with Experienced Long Island Personal Injury Lawyer
Victims who suffer injuries as a result of negligence deserve financial compensation for their losses. But insurance companies, employers, or whoever is responsible for your injuries can be stubborn, evasive, and out-rightly arrogant. So, how do you go about the challenges to secure the best settlement or compensation and correct the inconvenient situation? The easiest way would be to consult with an experienced Long Island personal injury lawyer.
Learn All About Personal Injury Cases
What is a Personal Injury Case?
The topic of personal injury has a wide scope and covers different kinds of accidents that occur to victims as a result of negligence or misconduct. Personal injury falls under the law of torts, which implies that almost any accident that causes harm to the victim as a result of another party's negligence, may make that negligent party liable to damages and other personal injury case settlements.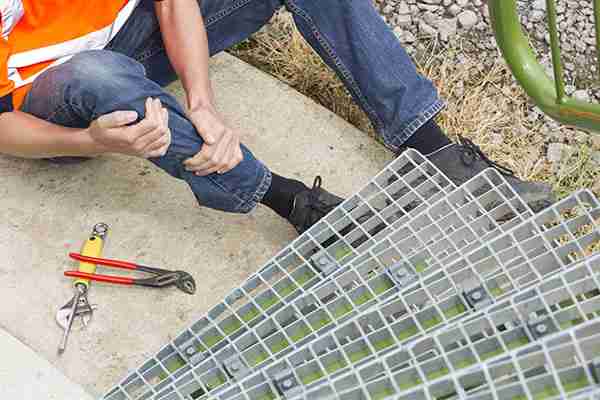 Common Personal Injury Cases in New York
There are many types of personal injury law, these are the most common cases in New York:
Public Transportation Accidents
Faulty/Defective Consumer Products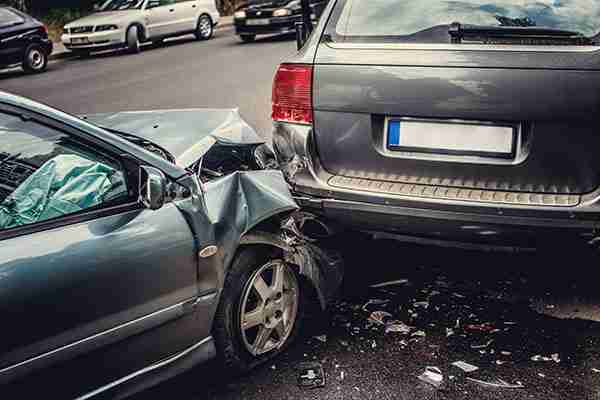 How to Prove a Personal Injury Case in New York
The key element of a personal injury case is to prove the negligence of the liable party that he or she is reasonably responsible for to ensure the safety of others.
Proving negligence is often broken down into three steps:
The duty of care (or the responsibility) of the negligent party
Breach or omission to discharge the duty of care
Harm or damage to the victim
If you have suffered an injury as a result of negligence or you need to know if there are any legal claims concerning your injuries or that of a loved one, quickly schedule a free consultation with an experienced Long Island personal injury lawyer. You deserve to know what the law says and receive the compensation you deserve from a personal injury case settlement!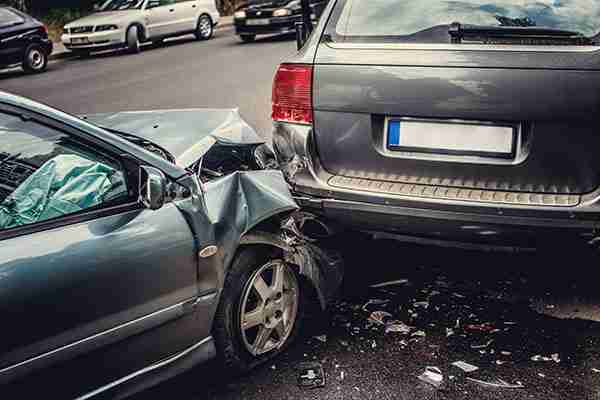 Personal Injury Case Settlements
Your personal injury lawyer must be familiar with personal injury case settlement procedures initiated by defendants to stop a case from proceeding to trial and compensate the injured victim.
A personal injury case settlement can be initiated before filing a personal injury lawsuit or before the case goes to trial. For some defendants, settlement may be a tactic to delay the trial or bully a financially stretched or unsuspecting victim into accepting a settlement based on their own terms. It is important to note that personal injury settlements can be a light at the end of the tunnel if handled by an experienced Long Island personal injury lawyer. The best way to know if you are being offered a settlement that is commensurate with your pain and suffering is to talk to a personal injury lawyer on Long Island, New York.
Our personal injury settlement lawyers at the Offices of Elan Wurtzel in Long Island can help you with the assessment and calculation of your injuries and confidently represent you at negotiations of settlements to ensure you get the compensation you deserve. We have been privileged to help many clients get compensated for their injuries.
In the event that the defendants are not willing to give what is due to you, the personal injury lawyers at the Law Offices of Elan Wurtzel are well skilled to argue your matter during the trial and help you secure the best compensation.
Benefits of Hiring an Effective Long Island Personal Injury Lawyer
Many clients often ask us the benefits of filing a personal injury lawsuit against the negligent parties. It is very important to know the kinds of relief the court can grant in a personal injury case.
The personal injury compensation we can ask the court for includes:
Damages: Monetary compensation for personal injury pain and suffering.
Loss of earnings: Permanent or temporary loss of earnings to be assessed by skilled legal professionals.
Medical bills: Reimbursements for all the costs of medical treatment.
The clock is ticking on your Long Island personal injury lawsuit
New York State has stringent statutory rules of limitations on the filing of lawsuits on personal injury cases. For general negligence cases, the lawsuit must be filed no later than 3 years after the date of the accident.
What types of compensation am I eligible to receive?
The Law Offices Of Elan Wurtzel pursue the maximum available financial compensation for past medical bills, costs of continued medical care, lost income, diminished earning capacity, disability, disfigurement, emotional anxiety, and pain and suffering damages.
How to file a personal injury lawsuit
To begin a lawsuit in New York, the plaintiff is required to prepare and file a Summons & Complaint. These documents inform the defendant that s/he is being sued and the details of the lawsuit. An index number is assigned to the case and all subsequent documents filed in the case bear this unique number for proper record-keeping. The filing of these documents kickstarts the lifecycle of a lawsuit. The Summons & Complaint must be served on the defendants in accordance with the law to have the necessary legal effect.
How long do you have to file a lawsuit?
Like many other civil actions, the clock of the statute of limitations (a law that limits the timeframe for commencing lawsuits on a particular matter) begins to run from the day you get an injury. Therefore, it is important to know how long you can wait to file a lawsuit. In New York, the personal injury lawsuit time frame is three years from the date of the injury.
Is there a deadline for filing a personal injury lawsuit?
Yes. New York law has many complicated provisions regarding deadlines for starting lawsuits. Most negligence cases have a deadline of three years from the date of the injury to file a lawsuit; medical malpractice claims have a 2 ½ year deadline. Lawsuits against many towns, cities, counties and school districts are One Year & 90 days; cases against the State of New York can be 2 years. Depending on the nature of the claim and who you're suing, there could be many other applicable deadlines.
How long does a personal injury case take?
It is important to note that each case is completely different, and the duration is determined by its complexities, the cooperation of the defense party(ies), and the route it takes. The lifespan of a personal injury lawsuit can take between 6 months to 5 years from the moment a lawyer is retained. It may take longer if the judgment is appealed by the aggrieved party. A case that ends in settlement may take between 6 months and 2 years. Every case is unique and your attorney would be able to give you an idea of the length of time it could take.
Do most personal injury cases settle at mediation? The stronger a personal injury claim is, the higher the probability of achieving settlement at mediation. Most personal injury cases that have higher chances of success at trial are often resolved at the mediation stage. It also depends on the willingness of the insurance company to settle.
Do personal injury cases settle after deposition? There is usually no given time for a case settlement. Depositions allow for the parties and the lawyers to gather more facts and evidence about the case and pinpoint areas of strengths and weaknesses. If the depositions reveal that the defense is weak, the insurance company would be more persuaded to settle after depositions.
Is it worth hiring a personal injury attorney?
There are so many complexities when pursuing a personal injury claim whether you are dealing with a settlement offer or filing a lawsuit. There are both technical (e.g. expert witness, nature of injury) and legal complexities (e.g. laws, court rules, arguments) that may make the terrain very difficult and sometimes impossible to navigate for non-lawyers.
A personal injury lawyer would help you:
Navigate a personal injury claim
Advise you on your rights
Investigate the circumstances of the accident and preserve and develop evidence to prove your claim
File a lawsuit and represent you in court
Advocate for a fair settlement offer and if one can't be obtained, proceed to trial and have a jury resolve the case by verdict
If you have suffered an injury as a result of another person's negligence, you do need a personal injury lawyer to help you with your claim.
How to find a personal injury lawyer: You can send us a message via our website or through any of our social media handles. The Law Offices of Elan Wurtzel would assign a competent and experienced lawyer to your case.
Should I contact an attorney before accepting the offer from my insurance company?
Always seek the advice of a qualified lawyer before accepting the insurance company's offer. Insurance companies often offer less than the full value of your claim. Once you sign a waiver, you give up the opportunity to pursue additional damages.
What should I bring to my first appointment?
To help The Law Offices Of Elan Wurtzel accurately assess your case, bring as many relevant documents as you have available — including photographs of the accident scene, doctors' reports, lab results, mechanics' quotes, income statements, and witnesses' contact information.
Do you have to pay taxes on personal injury settlements?
Generally, recovery for pain and suffering claims in personal injury lawsuits and settlements are not taxable under federal law or under the New York law, whether the case proceeded to trial or you even got a verdict. This exclusion from payment of taxes is applicable if the compensation is for physical injury or illness arising out of a personal injury claim. Recoveries for lost income/wages may be taxable as income. You should consult with your tax advisor/accountant about the taxability of any monies/awards you receive in connection with a claim.
How are personal injury settlements paid out?
Personal injury settlements can be paid to the plaintiff as a lump sum or in installments. If it is to be paid out on installments, the arrangement is designed to be a structured settlement and once the terms are agreed, they become binding and cannot be changed.
How much to ask for in a personal injury settlement? Each case is unique and must be assessed on its merits. Some of the factors to consider when asking for a settlement is the extent of injury caused, loss of benefits as a result of that injury (e.g. wages, profits, etc.), medical bills, the judgment sum, etc. An experienced personal injury attorney would help you to assess the strength of the claim and how much is a good settlement offer.
What percentage do lawyers take for personal injury?
Lawyers in New York State receive a contingency fee in the amount of One-Third (33.33%) as attorneys fees. This fee is only paid if there is a successful recovery on your behalf. If there is no recovery, there is no legal fee.
What if I cannot afford an attorney to file my personal injury lawsuit? Because the legal fee is a contingency one, you can always afford to hire an attorney for a personal injury claim. If for any reason the case is not successful, you are not responsible for the payment of legal fees.
What if I cannot afford an attorney to file my personal injury lawsuit?
The Law Offices of Elan Wurtzel will handle your case on contingency — meaning you do not pay our attorney's fees until we recover damages in your case through a trial verdict or settlement agreement.
How can I learn more about my rights?
To learn more about your rights after an injury, call the Long Island personal injury attorney Law Offices of Elan Wurtzel at 516-822-7866 or contact us here on our website to schedule your free case review and consultation.
Should I Retain Elan Wurtzel for my personal injury case?
Elan Wurtzel has been providing expert legal advice and representation to persons and families throughout New York state – Nassau County, Suffolk County, Queens NY, Long Island NY, Brooklyn NY, Bronx NY, and the whole of New York City. He offers free legal consultation and compassionate contingency-fee based representation for clients with personal injury claims. Elan is compassionate, sensitive and a strong advocate for his clients.
A recent client posted a Google Review, saying, "Trust, honesty and compassion are traits that not everyone has, but Elan has them all. I would recommend Elan to represent my family, friends and anyone looking for a lawyer they can trust!"
Another client posted, "I knew right away when I had my first consultation with Elan that I was in good hands. Any questions or concerns were always a text or call away I never had to wait long for an answer. If your looking for the best and you want representation you can trust look no further."
A client who suffered a tragic loss posted, "Elan has been an absolute pleasure to work with, he is caring, kind and wants the best for his clients. He has made an awful experience a little easier to handle. There are no words that can truly express how amazing he had been to my family and I."
Check out these testimonials to confirm that Elan Wurtzel is the best personal injury lawyer in New York.
Testimonials of Client's Personal Injury Case Settlements
Chris M. had this to say after a long fierce legal battle to get personal injury compensation for his child:
"Elan recently handled and settled our son's accident case. We were very satisfied with his work, which was excellent in all respects. Elan was very professional and an easy person to work with. He explains everything very thoroughly and was very accommodating to our needs. He is trustworthy, he knows the law and we will recommend his firm to our friends and family."
The Law Offices of Elan Wurtzel is ready to go the long haul for your Long Island personal injury lawsuit.
The Law Offices of Elan Wurtzel Promise
We are experienced and effective personal injury lawyers on Long Island, NY. You can always count on our high-end legal services. Furthermore, we commit to helping our clients stand up for their rights and carry on with their lives.
Our Three-fold Promise:
We will take our time to listen to you and p every support to you.
We will work with highly skilled legal experts to build your case and tell your story in the most compelling manner.
Our unwavering loyalty in delivering compensation or settlement that can help to ease away some of the pains and suffering from your personal injury.
Being inflicted with a life-threatening or life-changing injury as a result of another party's negligence can be traumatic for the victim. You face gigantic medical bills, pain and suffering, emotional trauma, loss of earnings, and so on. It is almost impossible to not consider filing a personal injury lawsuit for financial compensation, even if it is just to feel the air of justice.
A Long Island personal injury lawyer from the Law Offices of Elan Wurtzel will be able to handle your case with the best possible outcome. We assure you that pursuing a Long Island personal injury lawsuit with us will convince you.
Elan Wurtzel Personal Injury Testimonials
"Outstanding! My highest recommendation. Was always available via telephone and email. Never hesitate to use him---you will not be disappointed!"
"Working with Elan Wurtzel has been an excellent experience. Elan is soft spoken, patient and thorough in his explanation of the details."
Howard R.
"I had an accident and he walked me through the steps and put my mind at ease, they took care of all the paperwork and answered all my questions ."
Cathy B.
"Thank you so much for all your help! I hope all is well and thanks for taking care of my brother-in-law. He is very happy with your services, like I knew he would be!"
Alice S.
"I found Elan Wurtzel and his staff to be very professional and supportive. I was always kept up to date and instructed during my case. I am very appreciative and would recommend the Law Offices of Elan Wurtzel."
Jodi W.
Elan Wurtzel
Attorney At Law
527 Old Country Rd.
Plainview, New York 11803
Phone: (516) 822-7866
Fax: (516) 822-7889
Quality representation you need ... Respect, compassion, and attention you deserve.