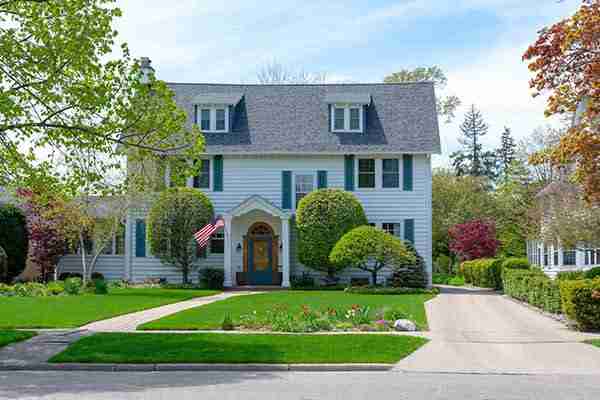 Results-oriented Residential New York Real Estate Lawyer
Be it for your family or as an investment property, buying or selling Real Estate in New York State can be a complex transaction. In addition to the typical concerns a family will have when choosing where to live and raise their family such as the neighborhood, the quality of the school districts, access to local stores, need for public transportation, there are countless legal issues to address. We can provide you with a New York real estate lawyer that will guide you through this complicated legal process to ensure your rights are protected now and in the future. We are there with you to advise from obtaining the mortgage to the actual closing.
We Can Guide, Advise & Represent You In:
Buying or Selling Your Home
Obtaining Title & Title Insurance
Ensuring All Monies Due at Closing are Properly Paid
Assisting With Mortgage Financing
Deed Transfer During Closing & Receiving Physical Possession of the Property
Who Needs A Certificate Of Occupancy?
A Certificate of Occupancy (also referred to as a Certificate of Completion) is the legal document describing a building's use and/or the type of occupancy permitted in a building. You have to apply to the local municipality for a permit to build or make structural improvements. The Certificate of Occupancy is the municipality's way to approve the construction so long as it was built in accordance with the approved plans and conforms with the local building codes. Most purchasers will have a Certificate of Occupancy requirement for the property to be issued before a closing will take place.
All new buildings in New York require a Certificate of Occupancy. Owners of all existing buildings must secure a current or amended Certificate of Occupancy if there is a change in use, type of occupancy or structural improvements. Buildings constructed prior to 1938 might not have a Certificate of Occupancy because the local municipality may not have issued them at all at that time.
A temporary Certificate of Occupancy can be granted if there are changes being made within a building or if most of the construction has been approved by the municipality and minor additions need to be made.
When making structural improvements to an existing home, (like a deck, a dormer, a pool, garage conversion, extension or even a fence) the final product is checked to ensure that it matches the plans submitted and then the final certificate is issued. Those who are planning a closing on a real estate purchase are encouraged to schedule the date based on the final Certificate of Occupancy, not the one issued on a temporary basis.
Certificate Of Occupancy Requirements
Verification of a Certificate Of Occupancy
In New York City it's possible to verify a NYC Certificate of Occupancy online at the website for the NYC Department of Buildings. Title companies will also check local municipal building departments and obtain copies of all permits and COs.
A New York real estate lawyer can help you obtain written assurance and sufficient escrow that ensures the NYC certificate of occupancy requirements are completed. The owner of the property is legally obligated to ensure the building has a final certificate documenting its compliance with Building Code and the Zoning Resolution.
If you would like more information about Certificates of Occupancy or you need assistance finding or securing one, contact the Law Offices of Elan Wurtzel by calling us at 516-822-7866 or contacting us here on our website.
Fences & Property Boundary Issues
As a new home buyer, you have a lot on your mind. In addition to finding a home you like in the neighborhood of your choice, you then need to go through inspections, review legal documents, and hope everything goes as planned with the purchase. The last thing you need is an issue with the title related to property boundaries, but unfortunately, this occurs on a regular basis.
Many homes have fences surrounding the property. For many, this is a selling point for the home, especially if they have pets or young children. However, fences can also be a major headache when buying a home. This is because in some cases, fences are erected either outside or inside the legal property line. Property owners should have a survey prepared and erect their fence consistent with the property line, but many skip the survey and install the fence based on their best guess of their boundary. And in most cases, this oversight is not discovered until one of the property owners affected sells his or her home.
So what happens if a fence is outside the boundary of a property? The title search and survey will likely reveal if there is an issue with a fence. If there is and the fence is located less than twelve inches of the property line, most title companies are willing to make an exception. If it's more than twelve inches, the current owner of the home will need to request an affidavit from the neighboring property owner stating they are aware of the issue and make no legal claim to the fence or the land between the fence and the property line. Once the affidavit is submitted to the title insurance company, they more often than not insure it as if the encroachment is less than twelve inches.
If your soon-to-be neighbor refuses to sign an affidavit, he or she can acquire the land on which the fence was built under adverse possession. New York's adverse possession law was updated in 2008.
Don't be offended if your new neighbor requests a fee to sign the affidavit – it's a common request. They might also ask for an easement, which gives them the right to use the land in exchange for signing the affidavit, which is also common. Easements are recorded with the county in which the property is located and apply to all future owners of the homes in question. These all raise significant legal issues that you should discuss with a New York real estate lawyer.
Title Search is an Important When Buying a Home In New York
If you're in the process of purchasing a home or you've done any research into buying a home in New York, you've likely heard about title searches. It gives assurance that a home is free of encumbrances and liens prior to closing, so buyers aren't forced to pay for something that occurred long before the home was theirs.
Unfortunately, title searches sometimes fail to bring up all of the financial and legal issues tied to a home, which is why title insurance exists. Title insurance provides your mortgage lender, and you, with protection against any of the problems that could be associated with the transfer of the property. It requires a one-time premium paid to insure the owner's title to the property, and covers you for as long as you own the property.
How Does a Title Insurance Policy Protect You?
Title insurance protects you from the unexpected. Most commonly, if you purchase a home that already had an unpaid mortgage that was inadvertently missed by the title searcher, the mortgage remains a lien against the property, which means you are responsible for that mortgage and could face foreclosure, even though you had nothing to do with that transaction and you are a new owner with a different mortgage. With title insurance, the insurance company is responsible for paying off that old, unpaid mortgage and removing the lien.
Though it might seem far-fetched that something as well-documented as a mortgage could be missed in a title search, it's more common than most people realize. Errors arise when mortgages and other documents related to a home are lost, misfiled, or indexed incorrectly in the county recording office. Issues regarding fences, adverse possession, legal use of a property, unpaid taxes, judgments and liens can also be missed—making title insurance protection critical. Delays can also play a role and many of New York's larger counties are known for their delays, making title insurance essential for New York State homebuyers.
In addition to the mistakes and oversight that can happen, fraud is also an issue. Title insurance also protects against forged or fraudulent deeds. Should you purchase a home from someone who claimed to be the owner but had actually forged proof of ownership, the title insurance company would pay the associated legal fees and be responsible for reimbursing you for any loss.
Other issues title insurance provides protection for include:
Misreported marital status, resulting in a claim by a spouse
Defective deeds
Deeds executed by people declared mentally incompetent
Deeds executed by people with invalid powers of attorney
Confusion about ownership due to owner's names
Legal issues created by the death of an owner and related estate issues, including taxes
Clerical errors
Unpaid property taxes
How Do I Get The Keys?
There are few bigger reliefs in the home buying process than finally getting the keys to your new home. It makes the wait, the stress, and the frustration you've experienced since deciding to buy a new home worth it.
But how do you get those keys and when should you expect to get them?
In most cases, you'll receive the keys to your new home at the end of the closing. This means you'll pay the money you owe towards the purchase of the house, the seller will receive the proceeds from the sale of the home, and everyone involved in the process will receive their fees. These closing costs in New York can average several thousands of dollars. Your attorney will tell you exactly the amount needed to bring to closing and if you're applying for a mortgage, your lender is required to give you an estimate of all of your closing costs. Once paid, the home will officially be listed as yours on the deed and you'll receive the keys.
Reaching this point of the buying process sometimes feels like an uphill climb and might have a few bumps along the way. Your New York real estate lawyer can help you make sure everything is in order and this final step in the buying process goes smoothly.
How New York Real Estate is Different
In New York, the closing on a home purchase is a bit different than it is in other states. Multiple parties are involved in New York closings, unlike states where the buyer's attorney can represent the buyer, the lender, and the title company. Coordinating these three entities, and sometimes more, can be a hassle and result in the closing extending beyond the original contracted date.
In some cases, you'll need or want to move into your new home before the official closing date is set (this often occurs because the buyer is selling their current home and has nowhere to go once the closing on that home is complete).
In this case, it's possible for your New York real estate lawyer to help you create a Use & Occupancy Agreement that allows you to work around conflicts with the closing date. You'll be able to get the keys and move into your new home, even though you are not yet the legal owner. Use & Occupancy Agreements create several legal concerns, so it's essential you have an attorney help you with the arrangement. Sometimes a seller can't deliver possession of the home at the closing due to issues with moving out or closing on a purchase of their own. In these situations, most contracts give a seller a right to remain in the home for several days post-closing. Your contract of sale should address this common scenario.
Let Us Be Your New York Real Estate Lawyer
Never is patience more a virtue than with real estate purchases. Let us know if you have questions about closing, getting the keys to your new home, or the home buying process contact us. If you would like more information on buying or selling a home in New York State or you need to hire New York real estate lawyer with expertise in home buying and selling, contact us today!
Elan Wurtzel
Personal Injury Attorney
527 Old Country Rd.
Plainview, New York 11803
Phone: (516) 822-7866
Fax: (516) 822-7889
Quality representation you need ... Respect, compassion, and attention you deserve.